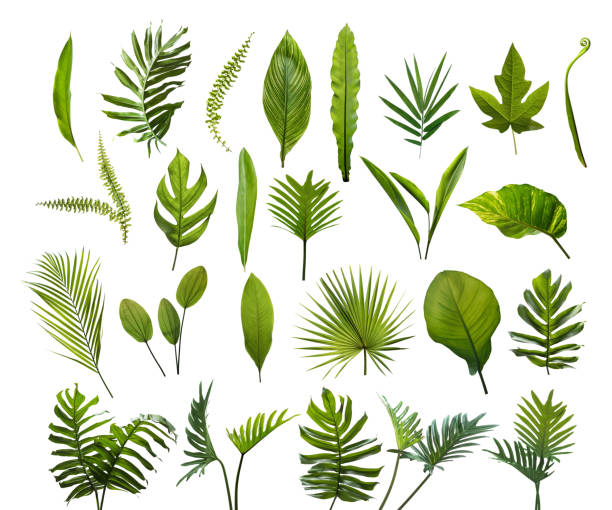 Terpenes, Esters, and Flavonoids. Oh My!
Space Cadets! Morgan here!
I've had the honour this past year (legally…) to broaden my knowledge of this sticky -smelly- lovely plant! Not only have I been able to visit Amazing grows-rooms here in Edmonton, but I have also been hard at work getting all that Canna-Knowledge From amazing resources like the Canna Reps program/Grow Up Conference and other passionate Canna-isseurs😉 (Check my resources list at the bottom, if you want to read like Science-Science)
With that being said, I want to bring my personal passion to this blog with the introduction of a 7-part series on Terpenes (and their counterparts) Cannabis has lived in the shadows for thousands of years and its time that we shed some light on what makes Cannabis such a versatile plant. So Come Take a Ride with me into the wide world of Terpenes, Esters, and Flavonoids.
Part 1: What Are Terpenes: #1 Limonene.
What are Terpenes?
SCIENCE! (Ok and a bit more… but totally Science.)
The scent and taste of Cannabis falls under a category called Phytochemicals (Terpenes, Esters, Thiols, Flavonoids and more). They are all responsible for the smell, taste and how it can affect the endocannabinoid system. Our Endocannabinoid system is responsible for assisting with general regulation within our Central nervous system (CNS) among so many more functions in our bodies.
Phytochemicals (Think Citronella for mosquitoes) would be used by the plants to ward off predator's that would likely eat them (OOOh NOO). How they have been known to affect the human body can vary, due to our own chemical make up we can all have different results. There have been over 200 different Phytochemicals found in cannabis. Science has broken down our first group; Terpenes, into four identifiable groups. They are Monoterpenes /sesquiterpenes/Diterpenes and Triterpenes. (Although many have yet to be classified)
Good news! (Because that is a lot of science)
I'm going to break down the top Terpenes in cannabis and what we can expect to smell, taste, and the possible feel/effect. All the Phytochemicals work together in synergy with one another to create the entourage effect, some of your favorite budtenders have probably mentioned that before 😊. (It's the process of all cannabinoids and phytochemicals working together to bring you the ultimate Canna-Experience.
Let's start with the 7 common Phytochemicals found in Recreational Cannabis and Hemp.
Terpenes: AKA- Monoterpene (Tends to come through as a stronger 'First' scent/ flavor, science say's these are
#1 Limonene: (Monoterpene)
Produces aromas that mimic Lemons/Limes and Oranges with subtle notes of Mint and Sharp spices. Limonene is such a dominant terpene that it can overshadow others when it places in the top-ranking listed.
Some other plants that have a higher concentrate of this Terpene are Citrus Fruit, Juniper, Peppermint and Rosemary. Studies show that although Limonene shows less bonding with cannabinoid receptors, its ability to enhance serotonin and dopamine help it to boost CBD effects.
Common effects (Please note not everyone will feel the same thing or have the same results) reported: Uplifting, Creative, Get Er Done Attitude. Some folks have also noticed medical effects, like it being an anti-bacterial!
Disclaimer: All claims expressed in this article are solely those of the author and do not necessarily represent those of their affiliated organizations. All information has been gathered form the resources listed below.
Part Two: #2 Myrcene next week.
Resources/references:
1-Hanuš LO, Hod Y. Terpenes/Terpenoids in Cannabis: Are They Important? Med Cannabis Cannabinoids. 2020 Aug 10;3(1):25-60. doi: 10.1159/000509733. PMID: 34676339; PMCID: PMC8489319.
2-Canna Reps- Cannabis Sommelier Level 1 course material 2022.
3-Sommano SR, Chittasupho C, Ruksiriwanich W, Jantrawut P. The Cannabis Terpenes. Molecules. 2020 Dec 8;25(24):5792. doi: 10.3390/molecules25245792. PMID: 33302574; PMCID: PMC7763918.
4-Pavlovic R, Nenna G, Calvi L, Panseri S, Borgonovo G, Giupponi L, Cannazza G, Giorgi A. Quality Traits of "Cannabidiol Oils": Cannabinoids Content, Terpene Fingerprint and Oxidation Stability of European Commercially Available Preparations. Molecules. 2018 May 20;23(5):1230. doi: 10.3390/molecules23051230. PMID: 29783790; PMCID: PMC6100014.
5-Pollastro F, Minassi A, Fresu LG. Cannabis Phenolics and their Bioactivities. Curr Med Chem. 2018;25(10):1160-1185. doi: 10.2174/0929867324666170810164636. PMID: 28799497.
6-Andre CM, Hausman J-F and Guerriero G (2016) Cannabis sativa: The Plant of the Thousand and One Molecules. Front. Plant Sci. 7:
7-Russo E.B. Taming THC: Potential cannabis synergy and phytocannabinoid-terpenoid entourage effects. Br. J. Pharmacol. 2011;163:1344–1364. doi: 10.1111/j.1476-5381.2011.01238.x.19. doi: 10.3389/fpls.2016.00019
8- Marihuana : The first twelve thousand years. Ernest L. Abel
9 -Article Chemistry and Analysis of Phytocannabinoids and Other Cannabis Constituents Rudolf Brenneisen 1. THE CHEMISTRY OF PHYTOCANNABINOIDS AND NONCANNABINOID-TYPE CONSTITUENTS
10- https://www.alchimiaweb.com/blogen/marijuana-terpenes-effects/#Terpenesaromaticmoleculesinplants
11-Ferber SG, Namdar D, Hen-Shoval D, Eger G, Koltai H, Shoval G, Shbiro L, Weller A. The "Entourage Effect": Terpenes Coupled with Cannabinoids for the Treatment of Mood Disorders and Anxiety Disorders. Curr Neuropharmacol. 2020;18(2):87-96. doi: 10.2174/1570159X17666190903103923. PMID: 31481004; PMCID: PMC7324885.